London pilot scheme for addicts 'reunites families'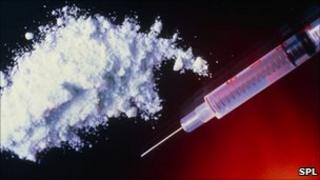 Families have been reunited and care proceedings costs cut after drug and alcohol addicts took part in a pilot project in London, a report suggests.
The Family Drug and Alcohol Court (FDAC) scheme allows parents to see the same judge every fortnight.
It has had more success at reuniting families and tackling substance misuse than ordinary care proceedings, the independent review showed.
The pilot scheme took place at the Inner London Family Proceedings Court.
The scheme was run by the children's charity Coram and the Tavistock and Portman NHS Foundation Trust and evaluated by the Nuffield Foundation and Brunel University.
District Judge Nick Crichton, who worked on the scheme, called for the project to be rolled out to other areas.
"All the evidence so far suggests that extending this pilot and rolling out FDAC in other areas would be in the best interests of children and families," District Judge Nick Crichton said.
The review of the three-year scheme found that by the time of the final court order, 39% of FDAC mothers were reunited with their children.
That compared with 21% of mothers from a comparison group who took part in ordinary care proceedings.
All but two of the parents on the FDAC scheme said they were in favour of its approach.
Of 41 FDAC mothers, 48% were no longer misusing substances, compared with 39% in ordinary care proceedings.
Of 23 FDAC fathers, 36% were no longer misusing substances, compared with one of the 19 under ordinary care proceedings.
The report said the average cost of the FDAC team per family was £8,740 over the life of the case, which was "offset by the savings to local authorities from more children staying within their family".
Professor Judith Harwin, who led the evaluation team, said: "We hope the government takes heed of the recommendation to consider rolling out the model further."