London Underground raises Tube workers' pay offer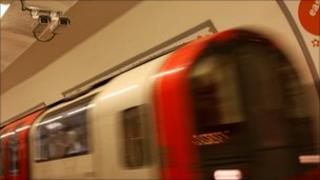 London Underground has increased its pay offer for workers to a 4.5% rise this year.
The five-year deal would see workers receiving pay rises of inflation plus 0.25% for each of the subsequent years.
Unions had rejected a 4% pay rise. London Underground called the new deal "fair and affordable".
An RMT spokesman said: "This is an interim offer and will be considered by the structures of the RMT in due course as part of the negotiating process."
LU director Richard Parry said: "This very fair and affordable multi-year pay offer to the trade unions will enable our employees' salaries to keep pace with the cost of living and guarantees an increase in real terms over the life of the deal.
"At the same time it is realistic given the current economic situation and the pressure on Transport for London's finances.
"We have asked the unions to respond to our offer in writing and we look forward to working with the unions to reach an agreement as soon as possible."
The deal would run until April 2016, covering the London 2012 Olympic Games.
Earlier in the week the RMT union lifted the immediate threat of strike action over two sacked drivers after one was reinstated.
Public sector workers are facing a five-year pay freeze under plans to cut the spending deficit.