Olympic artefacts to be displayed at Royal Opera House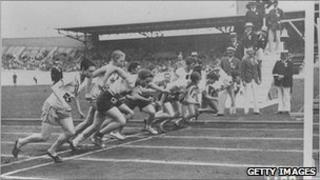 A trove of Olympic artefacts from throughout history will go on display in London during the 2012 Games.
The exhibit at the Royal Opera House in Covent Garden will include every Olympic medal produced since 1896 and every Olympic torch since 1936.
A selection of photos, films and stories of great Olympians, housed at The Olympic Museum in Lausanne, Switzerland, will also be featured.
The exhibition will run from 27 July-12 August 2012.
Director of The Olympic Museum, Francis Gabet, said the collaboration would set a new benchmark for host cities.
"Exhibits from The Olympic Museum have been displayed in different Olympic host cities before, but this exhibition is particularly exciting.
"It is much more ambitious and will truly bring the Olympic spirit to London."
Olympic gold medallist Jonathan Edwards said: "I think it's going to be a fantastic addition to the London 2012 festival, part of the Cultural Olympiad.
"But also to the celebration of the games, the idea that you can see some of the world's best athletes competing in London and also get the history of the games at the same time here at the Royal Opera House is superb."
More than three million people have visited the museum in Lausanne since 1993.