2012 Olympic tickets for 7/7 bomb attack victims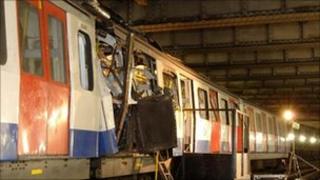 Free tickets to top events at the London 2012 Olympics will be provided to victims of the 7/7 attacks and their families, the mayor of London has said.
Up to four family or friends of each of the 52 people killed in the 2005 atrocity will get tickets.
A further four tickets will be offered to each of the 39 people seriously injured during the bombings.
The bomb attacks on three Tube trains and a bus happened a day after London was awarded the games.
The office of mayor Boris Johnson said the scheme should cost about £100,000.
The mayor worked with the Metropolitan Police to agree on a definition of 'seriously injured'.
Victims will get tickets for the most in-demand events, such as the opening ceremony and major finals in athletics and swimming.
A total of 364 tickets are set to be given out, while a sponsor may be sought.
Former mayor Ken Livingstone originally pledged to provide opening ceremony tickets to victims.