Heathrow Express rail staff to face strike ballot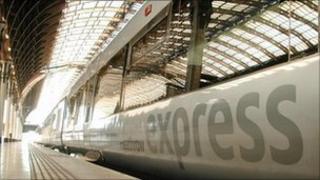 Workers on the Heathrow Express rail service will be balloted for strikes in a row over pay, it has been announced.
The RMT union said the move followed rejection of an offer from the company for the two years up to the end of 2012 which it described as "unsatisfactory".
RMT General Secretary Bob Crow said: "Heathrow Express have tabled a pay offer for this year and for 2012 which is loaded with strings and which fails to meet our members' demands."
Heathrow Express is yet to comment.