Metropolian Police crime figures show murder increase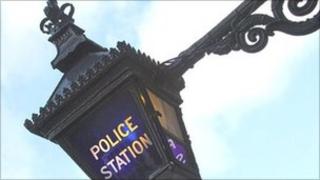 The number of murders in London has risen by 12.5% in the past year, the Metropolitan Police (Met) has said.
There were 135 killings in 2010-11 compared with 120 in the previous 12-month period. A total of 25 people were shot dead, up 56% on a year earlier.
Knife crime also rose by 6% but the overall number of reported crimes fell by 6,700, to 822,596.
This total was a sixth lower than the corresponding figure a decade ago, Scotland Yard said.
The force acknowledged there were "still many challenges" if the number of offences was to be lowered further.
Fewer burglaries
The Met attributed the 6% increase in knife crime in part to robberies in which high-value items such as smart phones and MP3 players were stolen.
A total of 27,042 crimes involving vehicles were recorded in 2010-11, with 6% more vehicles being stolen compared with the previous year.
But despite the number of people being shot dead going up, gun crime overall fell by 22%, with 759 fewer offences last year.
There were 127 fewer burglaries last year, putting the total for 2010-11 at 60,782.
"We are delighted to see a 17% reduction in crime over the last 10 years," said Cdr Simon Pountain.
"Burglary, motor-vehicle crime and youth crime all impact on how safe communities feel, and our officers have worked extremely hard in response to Londoners' concerns," he added.
"We are, however, realistic and recognise that there are still many challenges that require ongoing effort to tackle, and we are committed to doing just that."