London girl awarded £575K for hospital errors at birth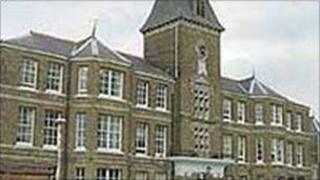 A 16-year old girl left with a disabled arm after errors during her birth has received £575,000 in compensation.
Zahra Salim-Jaffer's shoulders became stuck during birth, causing damage to the nerves supplying blood to her shoulder, hands and arms.
The teenager, of Barnet, north London, underwent many operations but is unable to carry out some everyday activities, her lawyers told the High Court.
Barnet and Chase Farm Hospital admitted liability and errors in the care given.
The compensation, approved by Mr Justice Foskett, is thought to be one of the highest amounts yet given for Erb's Palsy.
Hospital's 'shortcomings'
Zahra's lawyers told the court that hospital staff did not follow the standard recommended manoeuvres in September 1994 when the emergency, known as shoulder dystocia, occurred during her birth.
The amount was decided after negotiations between both parties.
A statement from Barnet and Chase Farm Hospitals NHS Trust said: "The trust accepts there were shortcomings in care provided to Zahra Jaffer.
"The trust regrets that there were errors in the care given and it would like to apologise again to Zahra and her family for these shortcomings.
"The trust is committed to learning from its mistakes and has made significant improvements to the quality of its services since these events."