London 2012 Olympics: Brazil choose Crystal Palace base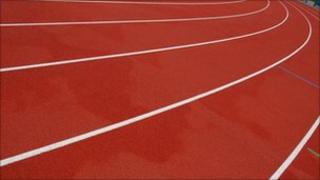 Brazilian Olympians will be based at the Crystal Palace National Sports Centre during the London 2012 Games, it has been revealed.
Some 200 Brazilian athletes will use the facilities in south London for last minute preparation and training.
An agreement was signed by Carlos Nuzman, president of the Rio 2016 organising committee - which is preparing the following Olympics.
He said the agreement laid the foundation for 2016's games in Brazil.
Mr Nuzman said: "The sports centre will house all members of the Brazilian delegation not accredited to the Olympic Village such as doctors, assistants coaches and physiotherapists - forming the headquarters for Brazil during the London Games."
"Signing this historic agreement is a major step in the preparation plans for Team Brazil in 2012, while also laying the foundations for Brazil's planning for the 2016 Games."
Crystal Palace has been the traditional home of British athletics.
London Development Agency chief executive Peter Rogers said: "This is great news for London. By coming to Crystal Palace, Brazil's Olympians will enjoy some of the best sporting facilities in Britain as they prepare for London 2012.
"The London Development Agency has invested over £17m bringing the National Sports Centre up to modern international standards.
"This investment is now being enjoyed by world class athletes and the local community alike."