Tube wi-fi internet plan progresses despite security fears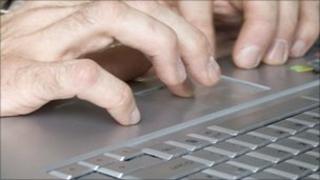 London Underground (LU) is pushing ahead with plans to set up a wi-fi internet network at 120 Tube stations - despite several security concerns.
Following a trial at Charing Cross Tube Station, LU is inviting companies to tender for a network-wide contract. It could be operational by 2012.
But a security expert warned wi-fi could make it easier for fraudsters or terrorists to target Tube passengers.
LU denied the wi-fi system would increase risk to the Tube.
Boris Johnson, the Mayor of London, said: "The roll out will finally allow Londoners to use mobile devices to pick up their e-mails and stay in touch with the world while they traverse our subterranean network.
"We are inviting companies to bid before next June, which would mean Londoners underground will be able to keep up to date with the British medal tally at the 2012 Games."
'Lots of implications'
But Will Geddes, founder of ICP Group which specialises in reducing terror or technology-related threats, said the plan was problematic.
He said: "There are lots of implications in terms of terrorism and security.
"This will enable people to use their laptop on the Tube as if it was a cell phone."
Mr Geddes said there had been numerous examples of bomb attacks detonated remotely by mobile phone in Afghanistan and Iraq.
He warned a wi-fi system would enable a terror cell to communicate underground.
And he said "Trojan" or eavesdropping software could be used to penetrate users' laptops and garner information such as bank details.
Mr Geddes added: "Eavesdropping software can be found and downloaded within minutes."
'Tried and tested'
A Transport for London spokesman said: "Access to mobile and data networks is already common on many world metros and our customers tell us they would welcome this.
"The majority of the Underground is actually above ground where customers can already use mobile and data services.
"LU has tried and tested procedures in place to deal with unattended items on the Tube."
Explosions in tunnels are known to concentrate more force within a vehicle.
In February Mr Johnson said mobile phone technology was the "way to go" on the Tube, adding that concerns were over cost, not security.
The March 2004 train bombers in Madrid used mobile phones.
However fears were reduced when it was revealed they detonated the bombs by the phones' timer functions, not a signal.