Damages awarded to Virgin Atlantic masseuses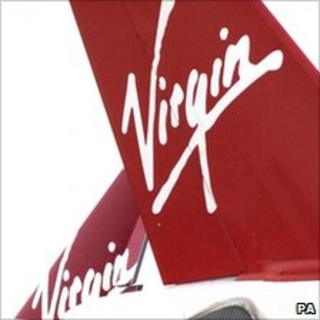 Two beauty therapists who suffered repetitive strain injury after giving hours of massages to Virgin Atlantic passengers have been awarded damages.
The pair were forced to give up their careers after developing pain in their shoulders, wrists and backs.
Jayne Evans, of Ruislip, north London, was awarded £230,972, while Michelle Hindmarch of Banstead, Surrey, was awarded £69,458 at the High Court.
The firm accepted liability but disputed the compensation claimed.
The court heard the extent of their repetitive strain injuries meant the women needed help with household work.
The women gave prolonged treatments to air passengers in the Clubhouse Lounge at Heathrow Airport.
On leaving her job as a beauty therapist Mrs Evans, 40, began working in a clerical position in the company's cargo division.
Mrs Hindmarch, 32, has since found work in another field.
Judge Martin McKenna said Mrs Hindmarch had made the "best of her situation" and dismissed suggestions that the extent of her injuries had been exaggerated.