Daniel Smith 'mistaken identity' murder leaflet appeal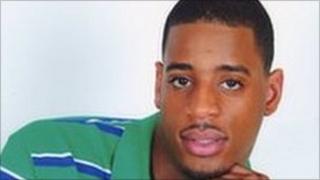 A mother's plea to help find the killers of her son is to be taken to schools in north London.
Daniel Smith, 22, was shot in Harrow Road, Paddington, in May 2010 in what is believed to be a case of mistaken identity.
His mother intends to hand out leaflets outside Brent and Westminster schools to help catch the culprits, in a move backed by the Metropolitan Police.
The leaflet is headed with "Murder, why would you do it?"
It contains a short letter from Mr Smith's mother, Winnie Smith, asking: "Why didn't the people who killed him just aspire to be like Daniel?
"They would then be known as men. My son was amazing. We still feel cheated by the people who are shielding his killers."
Detectives have offered a reward of up to £20,000 to help catch the killer.
Mr Smith, from Paddington, who lived with his mother and two sisters, had been out with a friend before stopping at a KFC fast food restaurant on his way home.
Eyewitnesses said he was shot as he walked back to his car. He managed to stagger into the takeaway but collapsed and died later in hospital.
Det Ch Insp John Crossley, who is leading the investigation, said: "Harrow Road is a busy main road, where the number 18 bus runs.
"There must be people who were there at the time and have not yet spoken to us - we would very much like them to come forward.
"We also believe that the people responsible live locally, and have been talking about this crime."