Safety deposit pair who held millions for gangs jailed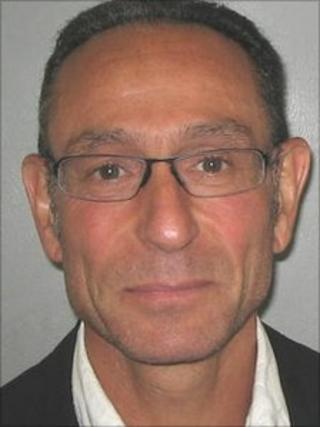 The director of three safety deposit box centres in London has been jailed for four-and-a-half years after raids in which police seized £500m in assets.
Milton Woolf, 55, from St John's Wood, north-west London, pleaded guilty to charges relating to Operation Rize.
Armed police raided the centres in Hampstead, Edgware and Park Lane believing some of the safety deposit boxes were being used by criminals.
Many innocent people whose valuables were seized have had them returned.
Woolf, the owner and director of Safe Deposit Centres Ltd, pleaded guilty to 14 charges in January, including possession of a firearm and false identity documents and allowing money laundering.
In 2008, when undercover police officers tried to rent out a box posing as criminals, Woolf offered them anonymity for double the usual rent and offered to give the female officer the pseudonym "Mrs White".
Woolf's former colleague, Jacqueline Swan, 47, of Barnet, north London, was sentenced to a year in prison.
The former joint director of the company pleaded guilty to seven counts of failing to disclose acts of money laundering.
The pair funded lavish lifestyles by charging criminal gangs tens of thousands of pounds each for storage of goods such as paintings, gold and millions of pounds in cash.
Michael Holland QC, prosecuting, said: "The directors wanted to try to adopt the 'three wise monkeys' approach - hear no evil, see no evil, speak no evil, rather than be vigilant to report suspicious activity as they were obliged to do."
Customers were told how to store goods without arousing suspicion, the court heard.
Det Supt Mark Ponting, from the Met's Economic and Specialist Crime Command, said after the trial: "Rize was an innovative money-laundering investigation targeting those who offered a service to organised crime, and in so doing has taken the proceeds of crime away from criminals and put cash back into the public purse.
"Already around £13m has been returned to public coffers.
"The disruption this operation has caused to organised criminal networks has been significant - impacting upon the illegal activities of international jewellery thieves, money launderers, drugs dealers, human traffickers and those trading in child pornography."