The People journalist Lee Horton jailed for £370k scam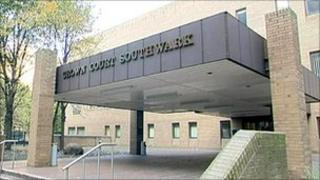 A former national newspaper journalist who defrauded more than £370,000 from his employer - donating much of it to charity and a school - has been jailed.
For eight years Lee Horton, a sports editor at The People, invented contributors and claimed between £150 and £390 for work attributed to them.
Southwark Crown Court heard he had not used the money for a lavish lifestyle.
After admitting false accounting and money laundering, Horton, of Chelmsford in Essex, was jailed for 15 months.
The £90,000-a-year journalist was not caught for so long because the sums were below the £500 limit which required signing off by more senior management.
He spent the proceeds on his daughter's education, donated money to her school and gave funds to a Down's Syndrome charity.
Horton also paid for morale-boosting jaunts for his colleagues, taking them on a golf trip.
David Levy, prosecuting, said Horton admitted being "ridiculously generous" with other people's money.
Horton has paid back nearly £300,000 and the remainder will be repaid when his house is sold.
Tara McCarthy, defending, said Horton's victim "wasn't a vulnerable old lady".
Miss McCarthy added: "He has lost everything. His home, his pension and he is probably going to lose his wife.
"And he is never going to be able to work in the industry which he absolutely adores."
Sentencing him, Judge John Price said: "You have been suffering from anxiety and depression and to cap it all off your wife is taking divorce proceedings.
"It is an extraordinary and sad case. It distresses me to do what I have to do.
"I regard you as a decent man who fell foul and behaved badly.
"But it is over now and you will be out in a matter of months. It will pass."