Man charged with north London attempted murders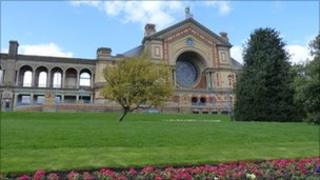 A man has been charged with the attempted murder of two men who were attacked in the same area of north London in January.
The men, aged 67 and 84, are both critically ill after suffering serious head injuries in separate attacks.
Ali Koc, 29, of Hornsey, was also charged with attempting to cause grievous bodily harm (GBH) to two other men in north London.
Mr Koc is due to appear at Brent Magistrates' Court on Saturday.
The 67-year-old man was found unconscious near the gates of Alexandra Park on 5 January. The man remains critically ill with head injuries.
The 84-year-old man was found with serious head injuries in Queen's Wood near Wood Vale on 31 January. He is critical but stable.
The GBH charges relate to an attack on a 63-year old man near Wood Vale on 28 January and an attack on a 37-year old man in Wood Green.