Gilbert Deya nephew Paul Deya jailed for murdering son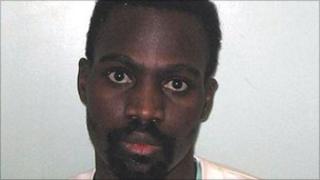 A south London church worker has been jailed for life for murdering his three-year-old son.
Paul Deya, 32, of Bermondsey, slit his son Wilson's throat in November 2009, six months after having a dream about killing children, the Old Bailey heard.
Deya had denied both the murder and attempted murder of his wife Jackline Otieno Deya. He was acquitted of the second charge.
He was told he must serve a minimum term of 20 years.
Judge Giles Forrester told him: "This was a grotesque and terrible crime.
"You did it to hurt and punish her [your wife] in the way you knew would hurt her the most - by killing her child.
"Your victim was particularly vulnerable because of his age. He was utterly defenceless."
Wilson was found in a bedroom with his throat cut and a slashed abdomen.
When Mrs Deya found his body, her husband chased her and attacked her with a knife.
"Paul was angry and that is why he killed my Wilson," she said.
"He was not mentally ill."
Deya admitted maliciously wounding his wife.
Paul Deya is the nephew of preacher Gilbert Deya.
The preacher is fighting extradition to Kenya over allegations of child abduction, after infertile women were presented with "miracle babies".
Gilbert Deya's church once claimed to be the fastest-growing in Europe.