Hunt for epileptic man missing in north London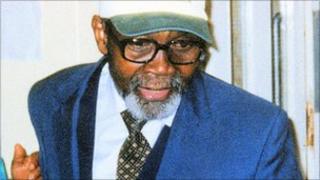 Police are appealing for help to find a 73-year-old man suffering from a heart condition who has been missing from north London for a week.
Kermith Samuda was last seen on Wednesday, 26 January after attending North Middlesex Hospital in Edmonton for treatment to a minor injury.
Mr Samuda, of South Tottenham, is described as approximately 5ft 4in tall and walks with a limp.
He also suffers from epilepsy and high blood pressure.
Mr Samuda had attended the hospital's A&E department for an injury and was last seen at 1520 GMT.
He has no known next of kin and had no mobile phone, money or bus pass on him.
Police believe he may be confused and become agitated.
Although he has gone missing before, they are increasingly concerned for his welfare because of his medical condition and lack of medication.