Camden Council driver cleared by CRB check abused child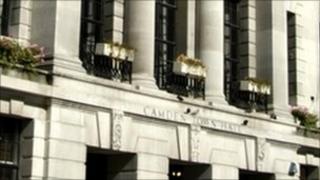 A man cleared in a background check had child abuse convictions and went on to abuse a child, it has emerged.
The "vulnerable" child was abused while being driven to school in 2008 by the man working for Camden Council.
Despite convictions abroad for abuse, the driver had been given a green light by the Criminal Records Bureau (CRB).
The council has been fined £1,200, while the Home Office claimed it had always warned CRB checks were not failsafe for foreigners.
Local Government Ombudsman Jane Martin warned the case illustrated the importance of proper safeguards while transporting children.
She said: "This investigation has highlighted a number of learning points which have implications for councils and contractors.
"The child's mother, who brought her complaint to me, wanted to prevent a similar situation occurring in future."
A spokesman for Camden Council said: "This is a tragic case and we would like again to express our apologies to the family and offer them our continued support.
"Our contractor did check that this man was cleared to work with children but unfortunately faults with the CRB system meant that his previous crimes were not recorded."
The Independent Police Complaints Commission is investigating how the driver was given CRB clearance by the Home Office.
Camden Council was ordered to pay £1,200 to the child's mother for her distress.
A spokeswoman for the Home Office, which runs the CRB, said: "The CRB has always been clear that if organisations recruit from overseas, a CRB check may not provide a complete picture of an individual's criminal history."