Suffolk murders play at National Theatre in London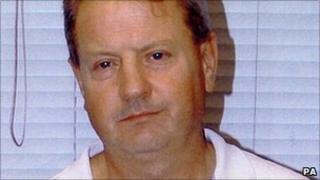 A play about the murders of five women who worked as prostitutes in Suffolk is to be staged in London in April.
London Road is to be directed by Rufus Norris and would feature music which reflected the "sensitive" subject matter, the National Theatre said.
Serial killer Steve Wright, 52, was jailed for life in 2008.
The bodies of Gemma Adams, Tania Nicol, Anneli Alderton, Paula Clennell and Annette Nicholls were found over a 10-day period near Ipswich in 2006.
Interviews with people from the town were used to create the script and lyrics.
The National Theatre claimed the play would be "a serious look" at the effect the murders had on those living in the area.
A spokesperson said: "The music will do something very different by reflecting the voices of the interviewees.
"We realise how sensitive a subject this is."