Facebook used to trace Holloway would-be rapist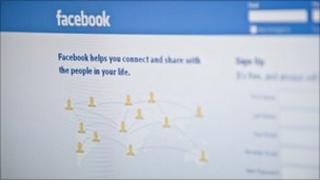 A man who was traced on Facebook by a woman after he told her his first name has been found guilty at a retrial of trying to rape her.
Alpha Gray, 30, of Holloway, north London, denied attacking the woman, who is in her 20s, in Tufnell Park in May.
The victim, who suffered bruises and a bleeding ear, said she found him on Facebook after Gray told her his name, age and the area he lived in.
Gray will be sentenced on 11 February at the Old Bailey.
The attacker, who is a painter and decorator, was also found guilty by a majority verdict of sexual assault and causing actual bodily harm.
Gray told the court he was drinking at a party in the area trying to overcome the death of his brother who was killed in a knife attack two weeks previously.
The court heard Gray had tried to talk to the woman, a mother, before attacking her. The assault itself came to an abrupt end with him apologising to her.
The woman reported the incident to the police but later used the information Gray gave her to try to track him down, the court heard.
In her evidence, the victim said it was such an unusual name she did not think it was his real name.
She told the court: "His picture came up and it turned out he knew someone I knew.
"There was a picture of him on a beach holding a little girl.
"From that picture I could not tell if it was him. I was not 100% sure."
Identification 'complications'
But the woman later identified Gray in a video parade.
"He was the last person. When I saw him it drew my breath away," she said.
Paul Cavin, prosecuting, said: "A significant leap forward had been made in identifying the assailant, brought about by the victim using social-networking sites."
Following the verdict, Det Con Eleanor Nightingale said: "It's pretty unusual to get the name in a sexual assault by a stranger.
"If you do get information, it's best to let us deal with it in case it causes complications about identification."