London Tube strike begins on Bakerloo and Northern lines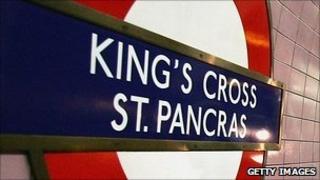 A 24-hour strike has begun on two London Underground lines in a row over two "victimised" drivers.
RMT union members were told not to start shifts between 2100 GMT on Friday and the same time on Saturday.
Bakerloo Line bases at Queen's Park and Elephant and Castle are affected, plus a Northern Line depot at Morden.
The union claimed the men were sacked because they were activists but bosses alleged one man breached safety rules and the other abused colleagues.
It is the second strike over the issue.
RMT members walked out over the same issue on 18 December, a day when sections of the Tube network were disrupted by heavy snowfall.
'Harassing staff'
London Underground (LU) said that of 192 Northern Line staff balloted over the drivers' dismissal, 80 took part in the vote, with 38 backing a strike.
LU said that in the Bakerloo Line ballot, only a third of the total members voted for a strike.
Howard Collins, LU's chief operating officer, said: "For the RMT leadership to try to disrupt Londoners in this way shows a complete disregard for Tube passengers and utter contempt for their own ballot process."
But RMT general secretary Bob Crow said: "Instead of harassing our members and activists on trumped-up charges, the London Underground management should be directing their energies into reaching a settlement to the ongoing disputes over Tube safety and safe staffing levels."
In a separate dispute, the union announced a 48-hour strike on the Docklands Light Railway (DLR) beginning at 0359 GMT on Thursday 20 January.
It said it was striking against issues including what it said was the failure of operator Serco Docklands to consult over redundancies, new pension arrangements and the dismissal of two of its members.
Serco Docklands criticised the RMT for calling a walkout before talks were held on the issues.