£20k reward to catch Isschan Nicholls' killer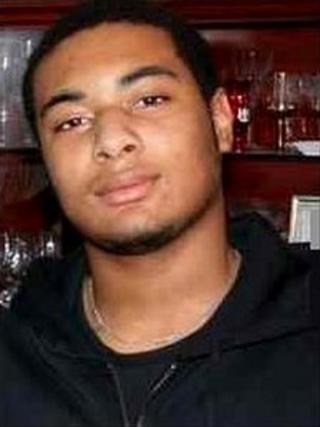 A £20,000 reward has been offered for information about the killing of an 18-year-old murdered in a street brawl.
In January 2010, Isschan Nicholls, from Poplar, east London, was seriously hurt in the fight involving up to 15 people.
He died in hospital two days later from stab wounds to his abdomen and thigh.
The Metropolitan Police asked people to "examine their consciences" and consider the "trauma and devastation" suffered by his family.
The fight, in Bow, involved weapons including baseball bats and pieces of wood.
A number of weapons have been recovered including what police believe was the knife used to stab Isschan.
Isschan's mother, Jennifer, said: "It has been a year since Isschan was tragically taken from us and this alone has had a major effect on our lives.
"Coupled together with the fact that no one has yet been charged, it makes the whole incident even more unbearable.
"We would like anyone that knows anything about what happened to Isschan to please come forward and give their information to the police."
Det Ch Insp Dave Manning said: "A number of arrests have been made during the investigation into Isschan's murder. Unfortunately we have not been able to bring any charges against anyone.
"I know there are people in the east London community who know what happened on that night last year, including the identity of the person who stabbed Isschan.
"It is time for them to come forward with the information needed to bring a successful prosecution for Isschan's murder."
The reward is being funded by the Metropolitan Police.