From carpet fitter to international model - at 50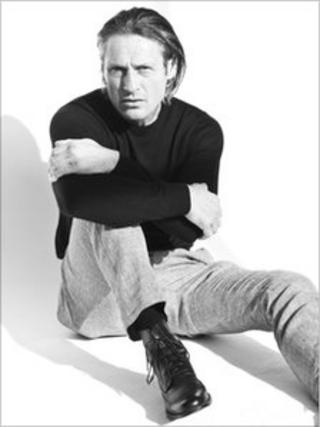 A 50-year-old man from east London has swapped carpet fitting for the catwalk after being snapped up by an international model agency.
Rob Knighton, from Shoreditch, was spotted by chance by a model scout who was having a carpet fitted in her home.
The father of one, who is single and originally from Essex, is the oldest model to be taken on by Next Model Management.
"It just goes to show that nothing is ever impossible," Mr Knighton said.
"I never imagined I would have another career at the age of 50, but it just goes to show that nothing is ever impossible.
'Hot body'
"My son thinks it's great and I love all the travel - it's a big change from fitting carpets all day."
Agency spokeswoman Katy Moseley said it was rare to come across a model who was starting their career at Mr Knighton's age.
"It's unusual to hear of anyone starting out at the age of 50 and doing such high profile work," she said.
Mr Knighton, who was a carpet fitter for more than 30 years, has so far worked in poster campaigns and television commercials for a number of top UK and international brands, the agency said.
Men's booker Sarah Vickery said: "As soon as we saw Rob, we knew our clients would love him and we weren't wrong.
"His amazing face, hot body and fascinating life experience make him so attractive to clients."