London Eye to be renamed in £8m EDF sponsorship deal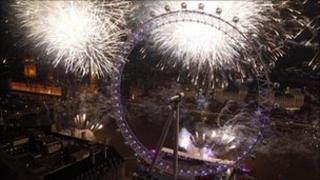 London Eye will be named after the French-owned firm EDF Energy after the firm signed a three-year sponsorship deal with the wheel's owners.
As part of the £8m deal with Merlin Entertainments the iconic landmark will be officially known as EDF Energy London Eye from later this month.
The energy firm said it will also try to lower the Eye's carbon footprint over the next three years.
More than 38 million visitors have been on the Eye since it went up in 2000.
The attraction was known as the Millennium Wheel when it was opened to the public.