London community sport projects awarded £2.4m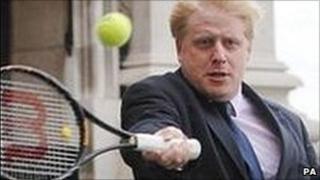 More than £2m is to be given to 18 London projects to boost participation in sport and physical activity.
The money, from the mayor's multimillion-pound Sports Participation Fund, will be used to target up to 200,000 people of all ages.
As part of the 2012 Olympic legacy the initiative also hopes to tackle obesity and inactivity among children.
Some of the projects also use innovative ways to combat issues such as youth crime and social exclusion.
Among the projects receiving funding are:
The Panathlon Foundation Ltd, which provides a programme of coaching and competitive sport for seriously disabled children and young people in special schools
The London Jewish Forum, a programme of sports initiatives for the orthodox Haredi community which traditionally has some of the lowest rates of participation in sports
Access Sport, which will set up 50 sports clubs in the Olympic Boroughs, including five BMX clubs, and aims to make direct use of Olympic venues
Mayor Boris Johnson said: "Sport brings huge health and social benefits to individuals, communities and this city.
"This is why I am continuing to do my bit to ensure we maximise the potential of the Olympic and Paralympic Games to increase participation in sports across London."