Illegal rave in Enfield stopped by police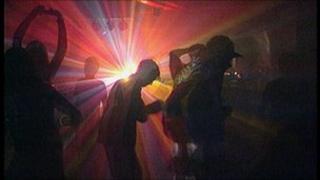 An illegal rave that attracted about 800 people to north London has been stopped by police.
Partygoers descended on an industrial estate in Enfield on Saturday evening - only to discover police had already arrived.
They confiscated a sound system and arrested three people, believed to be the organisers.
Hundreds of partygoers were told by police the party was over before dispersing back across London.
A Metropolitan Police spokesman said: "At 2300 on Saturday we attended a premises on a trading estate regarding a possible illegal rave being planned.
"Three people were arrested and a sound system was taken.
"Subsequently about 800 people attended and we dispersed the crowd."
There have been numerous illegal raves in the area in recent years.
In October police officers were hurt trying to break up a squat party in Holborn, central London.