Baby P organisation NHS Haringey seeking supplier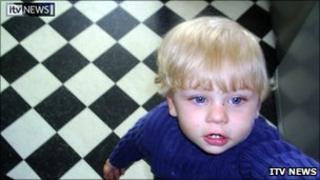 An NHS organisation embroiled in the Baby Peter case is seeking a new supplier of children's health services after Great Ormond Street Hospital decided against renewing its contract.
The hospital provided paediatricians to NHS Haringey.
The north London organisation ran hospitals where the toddler went before dying of abuse.
Peter Connelly died in 2007 with more than 50 injuries at the hands of his mother and her boyfriend.
NHS Haringey is now seeking a new organisation to run health visits, school nurses and speech therapists.
It said in a statement: "Great Ormond Street Hospital, which currently provides these services on behalf of NHS Haringey, has informed NHS Haringey that it does not want to continue to provide services in Haringey.
"It will instead focus on its role in specialist care."
Baby Peter had been seen by health services, run by organisations including NHS Haringey, 35 times by the time he died.
A Care Quality Commission (CQC) report said there were systemic failures at several NHS trusts.
Great Ormond Street Hospital began running community health services for NHS Haringey after the death.
Its chief executive Dr Jane Collins said: "Great Ormond Street Hospital is proud of the contribution we have made to helping children in Haringey to have a healthy start to life.
"By mutual agreement with NHS Haringey, they are going to look again at the provision of children's services in Haringey and we will no longer continue manage these services after April 1 next year."