Philip Lawrence's killer Learco Chindamo arrested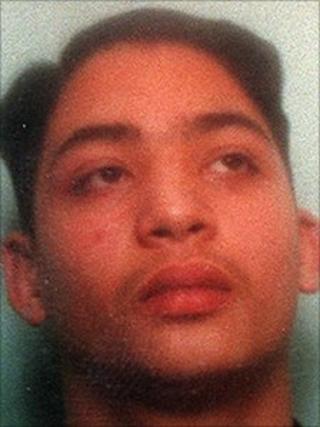 The man who murdered headmaster Philip Lawrence in west London has been recalled to prison after being arrested for an alleged robbery.
Learco Chindamo was freed in July, 15 years after the killing in Maida Vale, and allowed to remain in Britain.
Father-of-four Mr Lawrence, 48, was fatally wounded after going to help a pupil who was being attacked by a gang, which included Chindamo, then aged 15.
Chindamo, now 30, was arrested in Catford, south London.
A Scotland Yard spokesman said: "We can confirm that a 30-year-old man was arrested [on Wednesday morning] on suspicion of robbery.
"The alleged robbery took place on Saturday, November 13 in Belmont Street, NW1, and the alleged victim was a man in his 20s."
Chindamo was jailed indefinitely for the murder of Mr Lawrence outside St George's Roman Catholic School in 1995.
He was convicted of the murder in October 1996, jailed indefinitely and ordered to serve a minimum of 12 years.
hThe Asylum and Immigration Tribunal ruled that he cannot be deported to Italy, where he was born, primarily because of EU freedom of movement law.
'Not sufficient progress'
Harry Fletcher, assistant general secretary of Napo, the probation trade union, said Chindamo - who was released on parole in July - was recalled to custody on Wednesday.
He said: "The Probation Service made the decision yesterday.
"Anybody who is arrested in connection with a serious offence, consideration would be given to recalling them to custody."
He added: "Before his release, he was turned down for parole at least once on the grounds he hadn't made sufficient progress.
"Upon release, he was placed in a probation hostel."
A Ministry of Justice spokesman said: "All offenders subject to probation supervision on release from prison have to adhere to a set of strict conditions.
"They are subject to recall to custody if they breach their conditions or their behaviour indicates that it is no longer safe for them or for the public if they remain in the community.
"For indeterminate sentence offenders, it falls to the Parole Board to determine when they should be re-released."