Escaped killer who went on to rape faces life sentence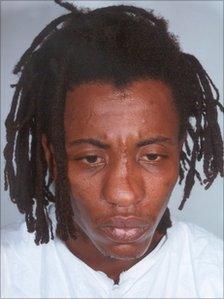 A killer who escaped from custody after strangling his girlfriend 16 years ago and raped two women while on the run in Spain is facing a life sentence.
Miguel da Silva was found guilty of murdering Susan Martin in west London in September 1994 at the Old Bailey.
The 40-year-old Portuguese national throttled the 44-year-old mother-of-two the day before she planned to leave him to go back to Manchester.
Ms Martin's body was discovered in her bedroom in Notting Hill, west London.
Da Silva, 24 at the time, handed himself in to police and was remanded to secure accommodation in Ealing Hospital, in east London, while an assessment of his mental health was being carried out.
But during a fire drill Da Silva escaped and fled to Spain.
In January 1999 he was jailed for seven years for raping a woman he had befriended in Torremolinos and in May 2008 he was given a nine-year sentence for a similar attack in Salamanca.
But he was using false identities and the crimes did not at first lead to his capture by British police.
It was only when detectives began a cold case review in 2009 and spoke to associates that they decided to circulate his fingerprints to Spain and Portugal and discovered that he was already in custody.
Da Silva was extradited to Britain on the understanding that he be returned to Spain after his trial to complete his sentence for the rape before starting his sentence for the murder.
The 40-year-old denied the charge but admitted manslaughter on the basis of diminished responsibility.
The victim's daughter, Sarah Martin, now herself in her 40s, said in a victim impact statement: "Sixteen years on I still feel the huge loss as if it happened yesterday.
"I feel the same rawness as I felt then. Her life was snatched away from all of us in a senseless and brutal way and it has left lasting scars."
Det Ch Insp Andy Redwood said: "This case demonstrates that, despite the passage of time, Da Silva was hunted down and has been held to account for his actions, thanks to the determination of the police."
Da Silva will be sentenced on Friday.
Related Internet Links
The BBC is not responsible for the content of external sites.