Homeless man walking from London to Birmingham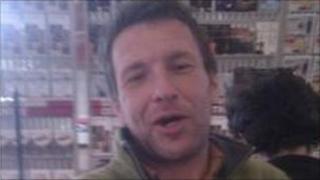 A homeless man has begun a sponsored walk from central London to Birmingham.
Gary Birdsall, 37, from London, who has been a rough sleeper for 10 years, set off on the walk at about lunchtime on Saturday.
By 1000 GMT on Sunday, he had walked to Rickmansworth in Hertfordshire. He intends to reach Birmingham by Sunday 7 November.
Mr Birdsall hopes to raise £2,000 for homeless people magazine The Pavement by doing the 111 miles (178 km) walk.
"Even if I crawl the last 10 miles I'm going to do it," said Mr Birdsall, who plans to pitch up a tent to sleep each night during his walk.
"I want to raise the profile of the homeless.
"People have been friendly when I've told them what I'm doing."