Most want London congestion charge extension scrapped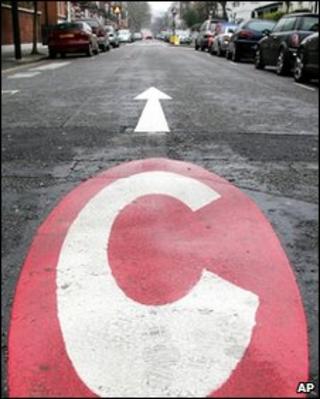 Nearly two-thirds of people who responded to the public consultation into the western extension of the congestion charging zone favoured scrapping the scheme.
A quarter of the respondents wanted to retain the charging area, which was introduced in February 2007.
Transport for London (TfL) has predicted a £55m revenue loss and an increase in traffic if it is removed.
London Mayor Boris Johnson has pledged to get rid of it.
TfL said: "TfL is currently in the process of analysing the 13,000 responses to the consultation. A report summarising the consultation responses will be provided to the mayor in due course and he will decide whether to implement the changes."
The consultation - which found 65% of people who responded wanted to scrap the western extension - ended on 2 August and Mr Johnson has said if he decides to get rid of the extension, it will be scrapped on Christmas Eve this year.
'Big mistake'
Mr Johnson has previously said west London never wanted the western extension, which covers most of Westminster and Kensington and Chelsea, and said it had failed to work.
Labour London Assembly member Val Shawcross, has described the halving of London's congestion charge zone as a "big mistake".
Also under consultation is that the charge is increased from £8 to £10-a-day from January 2011.
The congestion charge, which covers an area of central London, had been introduced in February 2003, with drivers initially paying £5 a day.