'Paedophile' Robert Daley killed 'after touch'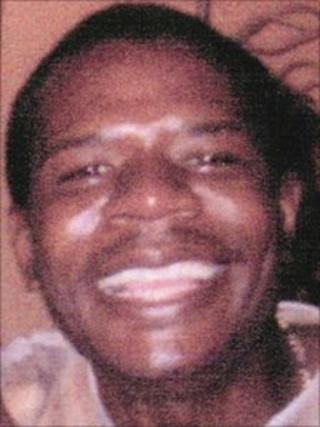 A teenage girl told her friend she had stabbed an alleged paedophile after he touched her inappropriately, the Old Bailey has heard.
The girl, who was 14 at the time, is on trial alongside a teenage boy, 15, both accused of murdering Robert Daley in Stockwell, south London.
The court has heard that after the killing, the girl, now 15, asked her friend if he could take the knife.
Both of the teenagers deny murdering Mr Daley in April.
Neither defendant can be named because of their age.
In a video of a police interview played to court, the boy said: "She looked nervous.
"She told me she had stabbed him. I didn't believe her.
"Then she asked me to hold the knife. I said no."
The suspect told the court he met the girl shortly after Mr Daley was stabbed to death.
The court has previously been told the girl killed Mr Daley after learning he would not be charged for an alleged sex attack on her sister.
The defendant, her 16-year-old sister and a woman had accused Mr Daley of sexual assault, but all three continued to be in contact with him, Jonathan Rees QC, prosecuting, said.
The 14-year-old girl did not make a statement and prosecutors decided not to bring charges in relation to any of the allegations.
The case continues.