Girl, 14, 'killed sex attack accused' in Stockwell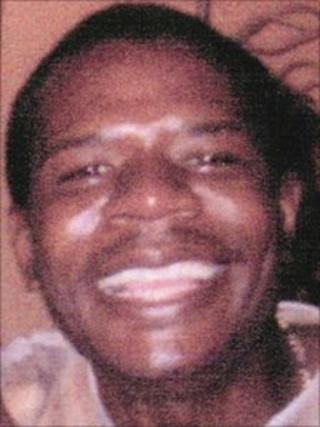 A girl of 14 killed a man after learning he would not be charged for an alleged sex attack on her sister, the Old Bailey has heard.
On the morning of his death Robert Daley was told by an officer that the case was being dropped by prosecutors.
Later, the defendant visited Mr Daley's flat in Ferndale Road, Stockwell, south London, with a boy of 14. Mr Daley, 45, was found with stab wounds soon after.
The teenagers, now both 15, deny murdering Mr Daley in April.
The defendant, her 16-year-old sister and a woman had accused Mr Daley of sexual assault, but all three continued to be in contact with him, Jonathan Rees QC, prosecuting, said.
The 14-year-old girl did not make a statement and prosecutors decided not to bring charges in relation to any of the allegations.
Jurors heard that after learning this Mr Daley called the 16-year-old girl.
She sent a text back saying: "Stop calling and texting me. I really don't want anything to do with you.
"You are a perverted man and I can never forgive you."
Mr Rees said: "This phone call acted as a catalyst in his death."
It is alleged she then called the two younger teenagers who later arrived at the flat.
The jury heard that five minutes later, Mr Daley crashed through the living room door, shouting: "They have stabbed my artery."
Two of the stab wounds had penetrated the victim's heart, the court heard.
The girl denied taking part in the stabbing, but claimed during the visit Mr Daley sexually assaulted her in the kitchen and the boy stabbed him to help her get away.
Mr Rees added: "There is evidence that she later told people close to her that it was she who stabbed him.
"It is the prosecution case that both defendants were both responsible."
Mr Rees told the court that three months before his death, Mr Daley had been arrested for various offences.
The 16-year-old said he had "acted in a sexually inappropriate way towards her and had sexually touched her".
After her arrest the 14-year-old claimed to have first been abused by Mr Daley at the age of 12 but it had been a year since he last sexually assaulted her.
Mr Daley had been interviewed by police but denied all the allegations, and after reviewing the evidence the Crown Prosecution Service decided no charges would be made.
The trial was adjourned until Wednesday.