Top Met officer 'used air miles on private flights'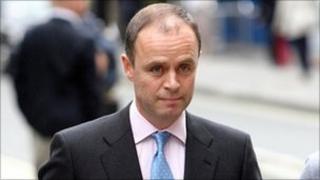 Metropolitan Police Assistant Commissioner John Yates used some of the air miles accumulated on official tours for private flights, police said.
A Met spokesman said Mr Yates had booked a "small number of private flights" using the perks.
The 51-year-old officer was "unaware" that his actions went against the force's policy and he will pay back any "tax implications", the spokesman said.
Mr Yates is currently heading the new inquiry into phone hacking allegations.
Earlier this month he told MPs that the Met could discuss the allegations against News of the World journalists with Downing Street communications chief Andy Coulson, who was the paper's former editor.
'Timely reminder'
The Met spokesman said: "All airline tickets are purchased by our travel section and use the cheapest and most appropriate flight for officers travel needs.
"AC John Yates had booked a small number of private flights using a combination of his own money and some of the air miles accumulated through business travel.
"He was unaware this is not in line with MPS policy and is clearly concerned. Should there be any tax implications arising from this then he will deal with these immediately.
"This is a timely reminder of a policy that may not be obvious and we will be taking steps to reinforce it to all of our staff."