Siege officer says police command structure was 'odd'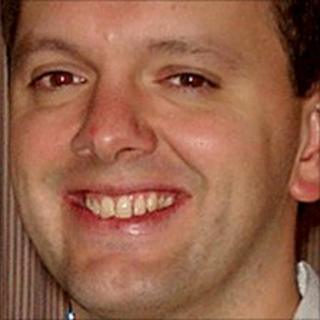 A police officer at an armed stand-off which ended with a barrister being shot dead has told an inquest the command structure at the siege was "odd".
Mark Saunders, 32, was involved in a five-hour stand-off at his Chelsea flat in west London in 2008 after firing a shot into a nearby flat.
Det Ch Insp Steve Wagstaff, who was in charge of the negotiating teams, said it put "a lot of pressure on" when Gold Commander Ali Dizaei came to the scene.
"Gold should've kept back", he said.
In a written statement heard by the court on Monday, former Metropolitan Police Commander Ali Dizaei outlined how he took control, supervising the tactical response and liaising with senior officers.
The former officer is currently serving a four-year jail term for corruption after he was convicted of attempting to frame a web designer for assault in February.
'Protect the public'
Earlier, DCI Wagstaff told Westminster Coroners' Court the negotiators knew Mr Saunders was "very, very, very drunk" and that he had repeatedly said he was not a danger to anyone but himself.
DCI Wagstaff also said it did not cross his mind that his wife should be allowed to go to him.
The inquest has heard Mr Saunders' family criticised police for blocking his wife Elizabeth despite her husband's repeated requests to speak to her.
Mark Saunders' requests to speak to his wife were turned down.
Asked if it had crossed his mind at the beginning of the incident that Mrs Saunders or his close friend Michael Bradley should be allowed to attend, the officer said: "Not in the circumstances".
He added: "We had somebody in a flat, armed with a gun, shots had been discharged. Our duty is to protect the public."
The court has heard seven officers fired in total, their shots hitting him in the chest and neck.
Asked about a suggestion that conversations between someone in his role and his senior officer should be recorded, he said he agreed with the Metropolitan Police Commissioner that this could restrict free thinking in tense and difficult situations.
He said he could not remember the exact details of what he had passed on about Mr Saunders' drunken condition.
The hearing has heard how the family law barrister waved a shotgun from his smashed kitchen window before pointing it towards armed officers.
The inquest has also been told how negotiators had been impeded by a power cut at their temporary operations base, a disconnected landline and the noise of the helicopter hovering overhead.