Lembit Opik wants to be Lib Dem London mayor candidate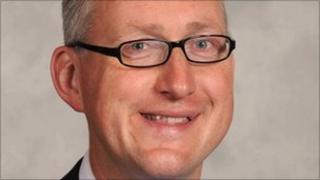 Former MP Lembit Opik has confirmed he wants to be the Liberal Democrat candidate in the London mayoral elections.
Mr Opik, who lost his Montgomeryshire seat in May's General Election, said his "left-wing, libertarian agenda accords with the mood of London".
Current mayor, Conservative Boris Johnson, said last week he would stand for re-election in 2012.
Labour have short-listed former mayor Ken Livingstone and ex-MP Oona King.
The party said it would nominate its candidate on 24 September.
Turned to comedy
Mr Opik was one of the Commons' best known characters before losing his seat.
He was regularly in gossip magazines, having dated TV weather presenter Sian Lloyd and Cheeky Girl Gabriela Irimia.
He failed to become Lib Dem party president in 2008 and admitted that some in the party saw him as too much of a "joker".
Since losing his seat he has turned to stand-up comedy at the Backstage Comedy Club in London's West End and at Glastonbury.
He said: "I will stand for the candidature but it is obviously up to the party to decide if they'd like me to do that.
"The reason is simple.
"I think my left-wing, libertarian agenda accords with the mood of London and of course I was an MP for 13 years and before that in local government.
"I think I have the experience to do it."