Baby P clinic doctor Kim Holt to sue NHS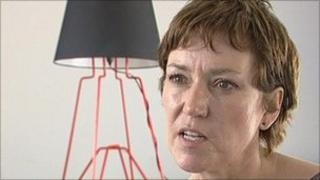 A doctor who raised concerns about the clinic where Baby P was seen days before his death is suing the NHS, claiming she was forced out of her job.
Consultant paediatrician Dr Kim Holt is seeking £100,000 from her employer Great Ormond Street Hospital (Gosh).
She was signed off with stress months after filing a complaint in 2006 and claims she has been prevented from returning to her original post.
She claims Baby P's life could have been saved if changes had been made.
Solicitors Leigh Day & Co said Dr Holt had filed a personal injury claim against the central London children's hospital.
She was employed by Gosh, which supplied doctors to Haringey PCT in north London.
'Chaotic' system
Staff at a clinic at St Ann's Hospital, where she was based, failed to identify that Baby P had a broken back when they saw him two days before he died in August 2007.
Dr Holt had previously made a formal complaint about staff shortages and a "chaotic" appointments system at the clinic.
A Gosh spokesman said there was "some foundation" to these claims and an action plan was drawn up to address them.
After making the complaint her workload increased as consultant posts were cut and she was signed off with stress in February 2007.
She now works in a different area of the Trust and, she claims, has not been allowed back to her original post.
Dr Holt has continued to receive her consultant's salary of between £75,000 and £100,000.
A statement from the hospital confirmed the trust had received a solicitors letter but said it would not discuss "possible future litigation".
It said following the issues raised by Dr Holt an external independent investigation by NHS London concluded that her concerns were taken seriously.
It also found that she was not targeted for raising those concerns.
The statement added that, following the report's recommendations, it had been working to facilitate workplace mediation between Dr Holt and colleagues in Haringey.
Baby Peter was seen 60 times by social workers, doctors and police over the eight months before his death.
His mother Tracey Connelly, her partner Steven Barker and lodger Jason Owen were jailed for causing or allowing the toddler's death.