Edmonton Coca-Cola factory workers go on strike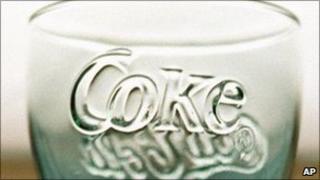 Workers at a Coca-Cola factory in north London are going on strike in a row over pay.
The union Unite said action by its members at the firm's plant in Edmonton would mean millions fewer bottles of Coke being produced this month.
Workers are protesting at a 2% pay offer, which the union said amounted to a wage cut because it was less than half the rate of inflation.
Coca-Cola says the pay offer is "fair" and the strikes "disappointing".
Workers are striking from 1500 BST on Wednesday, and say production will cease until 2100 BST.
Unite's Jennie Formby said: "Frustrated workers are turning off the taps at this Coca-Cola bottling plant. They deserve a pay deal that reflects the true cost of living.
'Very concerned'
"With pre-tax profits up by 12% and projections of better than expected results this year, the company can easily afford a fairer deal."
She added: "We are very concerned by the lack of commitment from Coca-Cola Enterprises to reaching a deal on this issue."
More strikes are planned later in September.
A Coca-Cola spokesman previously said: "We remain open to continuing a dialogue with all our employees and with the unions in an effort to reach a constructive outcome."