Probe into ambulance after boat girl's death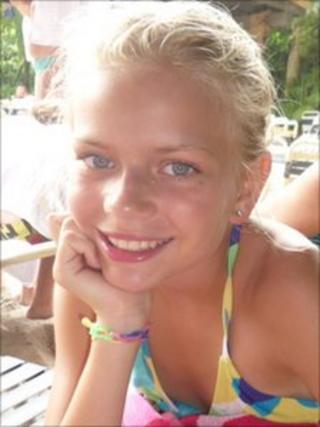 An investigation has begun after it emerged an ambulance door got stuck as staff tried to get a girl injured in a boat accident into hospital.
Mari-Simon Cronje, 11, from London, was fatally injured at a birthday party on Saturday at Princes Club, west London, when she fell off an inflatable boat.
But BBC London has learnt there was a short delay getting her out of the ambulance.
London Ambulance Service confirmed the vehicle had been taken off the road.
Mari-Simon went into cardiac arrest after her leg was injured, apparently by a speedboat propeller.
When the ambulance carrying her arrived at West Middlesex Hospital the locking mechanism on its door became jammed.
Fault examined
Paramedics tried to open the door for about 30 seconds before manoeuvring her out of a side door.
The vehicle has been taken off the road while engineers try to diagnose the fault.
A London Ambulance Service spokesman said they would wait for the results of the investigations before deciding whether to examine other vehicles.
Mari-Simon was in cardiac arrest at the scene of the accident and remained in cardiac arrest until she arrived at the hospital as paramedics tried to revive her.
A Metropolitan Police spokeswoman said she was officially pronounced dead in the hospital.
'Doors should work'
Neither London Ambulance Service nor the hospital would confirm whether she was clinically dead before arriving there.
Professor John Martin is a heart expert at University College London's cardiovascular medicine unit.
Asked whether a 30-second delay could be crucial in saving the life of a patient in cardiac arrest, he told BBC News: "It depends when the cardiac arrest occurred.
"If it occurred in the ambulance as the door stuck, 30 seconds could be important.
"If it occurred minutes before then probably not.
"In general terms, all I can say is ambulance doors should work."
A London Ambulance Service spokesman said: "Our staff treated one patient who was taken as a priority to the West Middlesex Hospital.
"On arrival at the hospital there was a problem with the locking mechanism on the back door of the ambulance.
"Our staff immediately took the patient out of the vehicle's side door where they were met by hospital staff who had been contacted in advance of the patient's arrival."
Mari-Simon's family described her as "beautiful" and said they were "battling to come to terms with the news" of her death.