Tri-city triathlon ends in London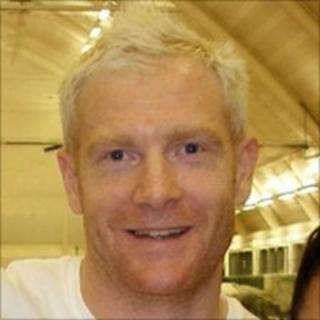 Past and present British athletes have taken part in a tri-city triathlon that ended with a 10k run in central London.
Former sports stars sprinter Iwan Thomas and swimmer Karen Pickering were among 100 competitors who swam in Paris before cycling in Brussels.
Vanessa Raw, who came fourth in the 2006 Under-23 World Championships, came second in the swim.
Alistair Brownlee, 2009 world champion, won the cycling. His brother Jonathan won the run in Regent's Park.
The athletes began the triathlon at 0740 (local time) in Paris before travelling to Brussels and then London via Eurostar.
Alistair Brownlee, who returned from injury in June, said: "It was a great thing to have done - you do not normally get the chance to do one whole triathlon in three cities in a day.
"For me, travelling on the train to London for the last leg was good - it was nice scenery and I got to relax and got an hour's sleep."
Winning time
His brother Jonathan completed the run in a winning time of 34 minutes, nine seconds.
Iwan Thomas said: "I've just recovered from food poisoning but I was determined to be part of something so unique.
"The fact that competitors get to compete in three capital cities in one day is amazing."
The event was organised by Eurostar to celebrate its sponsorship of the 2012 London Olympic Games.
It said it was considering whether to host the event next year.