Man jailed for killing 100-year-old mother in Stepney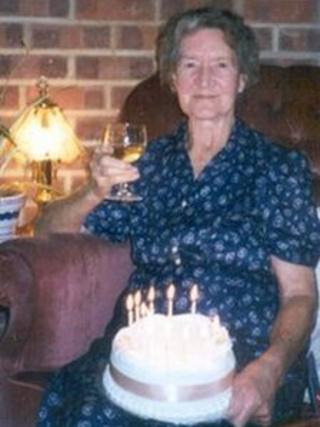 A former black cab driver has been jailed for six years for killing his 100-year-old mother.
Hannah Fitzgibbon was stabbed in the neck at her flat in Stepney, east London, in February.
Her son Michael Fitzgibbon, who had depression and early stage Parkinson's disease, pleaded guilty to manslaughter by reason of diminished responsibility.
The Old Bailey heard the 62-year-old kissed his mother and whispered "sorry" after the killing.
Fitzgibbon could not cope with being the main carer of his mother, the court was told.
In an account to a doctor he said: "I took a knife from the kitchen and went to her bedroom, pushed her down and stabbed her.
"She shouted 'Michael' in a frightened way. Her eyes were open. I held her to comfort her. It was like a dream, not real. The time went very slowly.
"I kissed her on the cheek and said 'Sorry, Mum'.
"She looked younger. I had blood on my hands."
'Apologise to everybody'
Fitzgibbon then rang 999 and said: "Everything's got on top of me. I've just gone mad."
Judge Richard Hone said: "She was a vibrant and active centenarian who had much to live for and was treasured by the wider family."
After he was sentenced, Fitzgibbon asked to make a statement to his family, who were in court.
He said: "I apologise to everybody. I didn't know what I was doing. I loved my mum."
Mrs Fitzgibbon's other son Peter Fitzgibbon read a statement to the court which said: "He has made her last memory that of her youngest son attacking her and killing her in the safety of her own home.
"He has taken from her the right to die a peaceful and dignified death surrounded by the people who love her."