London exhibition marks 70 years since the Blitz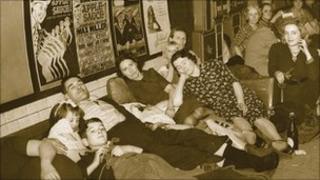 An exhibition to mark the 70th anniversary of the Blitz is to open at the London Transport Museum.
The exhibition, called Under attack - London, Coventry and Dresden, explores public transport in the three cities during World War II.
London Mayor Boris Johnson will launch the exhibition on Monday evening. It will be open from 7 September.
The exhibition features a wartime bus, a London Transport air raid shelter and 20 wartime transport posters.
Works by well known artists from the period will be on show, including posters by Tom Eckersley, Fougasse and Eric Kennington.
A spokesman for the London Transport Museum said: "The exhibition will explore the role of public transport in helping to create a sense of identity and normality for the three cities during the Second World War.
"It will reflect on the part played by transport organisations and workers in both keeping the cities moving and bolstering public morale."
The show has been developed in conjunction with Coventry Transport Museum and the Verkehrsmuseum Dresden.