London liver deaths rising fastest in UK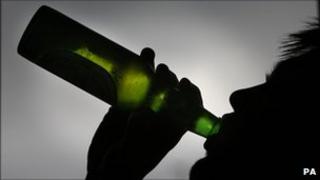 Death from liver disease is rising faster in London than in any other part of the country, a Parliamentary group has warned.
In 2008 some 1,190 people died from liver disease, up from 968 in 2007. That amounts to a 23% rise.
But the All-Party Parliamentary Hepatology Group claimed hospital liver services were not being improved accordingly.
David Amess MP, Conservative, said there was "no excuse" for the rise.
He said: "The staggering increase in deaths from liver disease and liver cancer show just how vital it is that the national liver strategy is developed as a matter of urgency.
"This hospital audit has revealed huge variations in treatment policies and care available to patients."
"There is absolutely no excuse for the death toll to continue rising."
The group warned binge drinking is contributing to the rise.