Attorney General to review 'happy-slap' sentence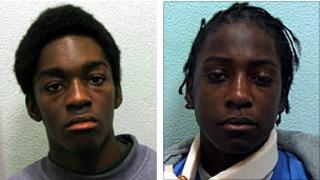 The Attorney General is to review the sentences given to two teenage members of a "happy slapping" gang who fatally injured a man in London.
Ekram Haque, 67, a retired care worker, was attacked in August 2009 in Church Lane, Tooting, as he left a mosque. He died from his injuries a week later.
Leon Elcock, 16, and Hamza Lyzai, 15, were detained for manslaughter at the Old Bailey on Monday.
The teenagers had pleaded guilty to manslaughter at the Old Bailey in June.
Elcock was detained for four-and-a half years and Lyzai for three-and-a-half.
'Detailed review'
A spokeswomen for Attorney General Dominic Grieve said: "We have called for the papers in this case, and the law officers will consider whether the sentences should be referred to the Court of Appeal as possibly unduly lenient."
Following Monday's sentencing, Mr Haque's stepson Arfan, 35, said: "I thought justice has not been served today. I have been really let down."
The Attorney General's spokeswoman said: "Calling for the papers in a case does not mean that the law officers have formed an opinion about whether a sentence might be unduly lenient.
"Sentencing is a complex task and a considered view can only be reached after detailed review of all the factors which were before the judge when sentencing."
In 2009, the sentences for 311 offenders were considered by the law officers and 108 were referred to the Court of Appeal.
'Limited' powers
Mr Haque's death was the culmination of a series of "happy slapping" incidents - assaults which are recorded on mobile phones.
The footage showed youths running off and laughing afterwards.
The boys were charged with his murder, but guilty pleas to the lesser charges of manslaughter and assault causing actual bodily harm were accepted by prosecutors.
A third youth, aged 15, who cannot be identified for legal reasons, was detained for six months after admitting, with Elcock, to actual bodily harm against a couple in their 70s.
The judge said his powers of sentence in relation to the assaults were "very limited" because of the defendants' ages.