London 2012 participation targets under review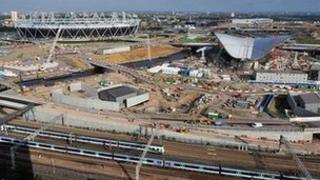 Targets to encourage more than two million people to take up sport before the 2012 London Olympics could be abandoned by the government.
The quotas, which were central to the Olympic legacy, are to be reviewed by Olympics Minister Hugh Robertson.
Mr Robertson denied abandoning the targets but said: "I am not going have existing targets dragging the policy."
Meanwhile the London Assembly is investigating the London mayor's £15m programme to boost grassroots sports.
Speaking about the government review Mr Robertson said: "When I came into office two months ago the single biggest hole in the Olympic project was around the sports legacy.
"I am not going to have existing targets dragging the policy, we set the policy and then we set the targets to measure it.
"It may well be that once we've been through the process that we settle with the two million target... but what I'm going to do is get the policy right first and then we will set the targets by which we benchmark it."
'Questions raised'
The London Assembly's Economic Development, Culture, Sport and Tourism (EDCST) Committee is also to begin examining whether the mayor's sports legacy plans are on track.
A statement from the assembly said pressure on local authorities to reduce costs raises questions as to whether "ambitious" participation targets can still be achieved.
Len Duvall, chairman of the EDCST Committee, said: "When London won the Games we were told they would inspire two million people to take up sport.
"We want to know what's being done to make that commitment a reality."
An announcement on participation targets is expected in the autumn.