Rail work to be suspended during 2012 Games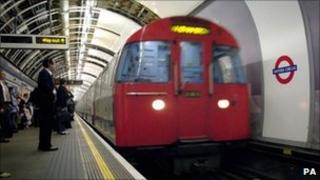 All engineering works will be suspended during some of the summer of 2012, Transport for London (TfL) and Network Rail have announced.
TfL will suspend works two weeks before the Olympic Games, which will be held from 27 July to 12 August 2012.
It is hoped the move will enable commuters to get to the sporting events more easily.
Record numbers of people are expected to use public transport during the Games.
Mayor of London, Boris Johnson, said: "I want London to be the best big city on earth and we look forward to welcoming the world in summer 2012.
"Alongside the Games themselves, there will be a feast of fun and festivities and while it certainly will be 'business as unusual', we want to do all we can to ensure people can get around on the Tube and trains as easily, reliably and efficiently as possible.''