Fugitive bus driver extradited from France to UK jail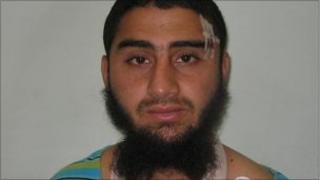 A London bus driver who fled to France to avoid his trial after a fatal crash in Croydon in 2008 has been extradited.
Raouf Mraidi, 30, is now serving four years for causing death by dangerous driving, which was imposed in his absence.
Polish national Andrzej Karcz, 28, died when a double-decker bus collided with a tram in George Street, Croydon, after Mraidi drove through a red light.
Mraidi was traced to an address in France and extradited on Friday.
He originally appeared in custody at Croydon Magistrates' Court after the accident, charged with causing death by dangerous driving.
He was remanded on conditional bail to appear at Croydon Crown Court in May 2009. One of the conditions was that he was required to surrender his French passport.
Mraidi subsequently fled the country and failed to appear for his trial in November 2009.
He was convicted and sentenced in his absence to four years' imprisonment and disqualified from driving for five years.
On 5 March a European arrest warrant was granted.
Following an investigation by the Metropolitan Police Service and the French Police, Mraidi, from south-east London, was traced to an address in France.
Pc Ian Payne, of the Road Death Investigation Unit in Catford, said: "We have remained committed to bringing this man to justice and this extradition means that he will finally serve his prison sentence.
"Mraidi made the decision to flee the country and not face the consequences of his actions. Through our continued investigation and the assistance of the French authorities we were able to trace him.
"Mr Karcz died needlessly in a devastating traffic collision and I hope that today his family will gain some small comfort from the knowledge that Mraidi is finally serving his sentence."