Friskney: Parrot foundation promises not to rehome pets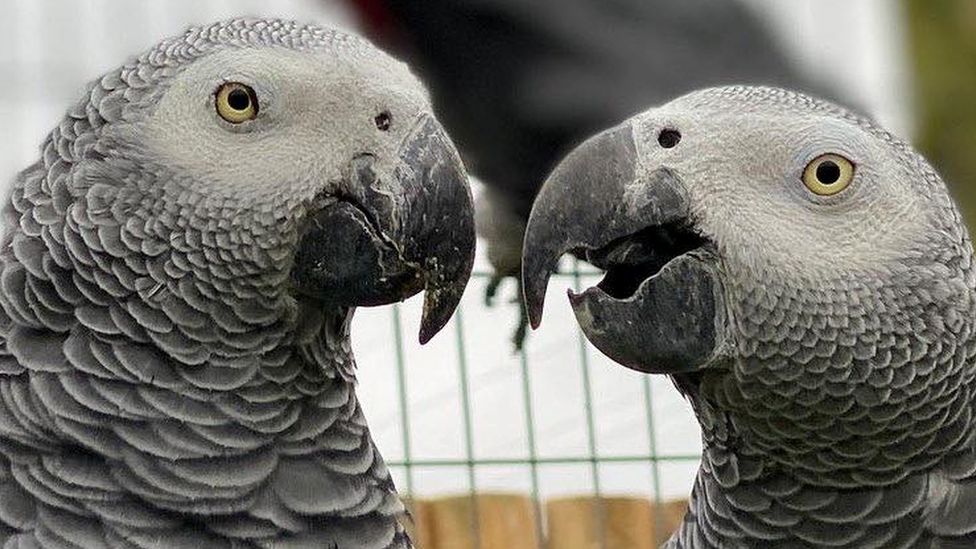 A Lincolnshire zoo is offering to look after parrots whose owners are unable to care for them.
The Doris Johnson Peace of Mind Foundation, promises not to rehome animals but instead care for them at their sanctuary.
The National Parrot Sanctuary in Friskney named the new initiative after a supporter who left her pet to them.
The wildlife park described Ms Johnson as "always a keen supporter of nature and wildlife".
She contacted the Lincolnshire Wildlife Park in 2017 concerned for the future care of her pet of 30 years, African grey parrot Pepe.
Mrs Johnson died two years later in 2019, with Pepe then living at the sanctuary.
In her will, she set aside a donation to the National Parrot Sanctuary, the charity owned by the wildlife park.
As part of the promise made to owners, the foundation has assured that parrots will not be rehomed.
Animal behaviourist, Elaine Henley said: "I agree with their policy to not rehome. Each and every time a parrot suffers another rehoming, that parrot becomes more traumatised."
Funding and engagement manager, Wendy Moore, said: "We have had many interested people requesting more information. We expect that once the word gets out across the UK, this initiative will be very popular indeed."
She added: "We very much hope to expand our promotion areas to the East Midlands and the UK later this year."