Covid: Lincolnshire hospitals see 'rapid' rise in cases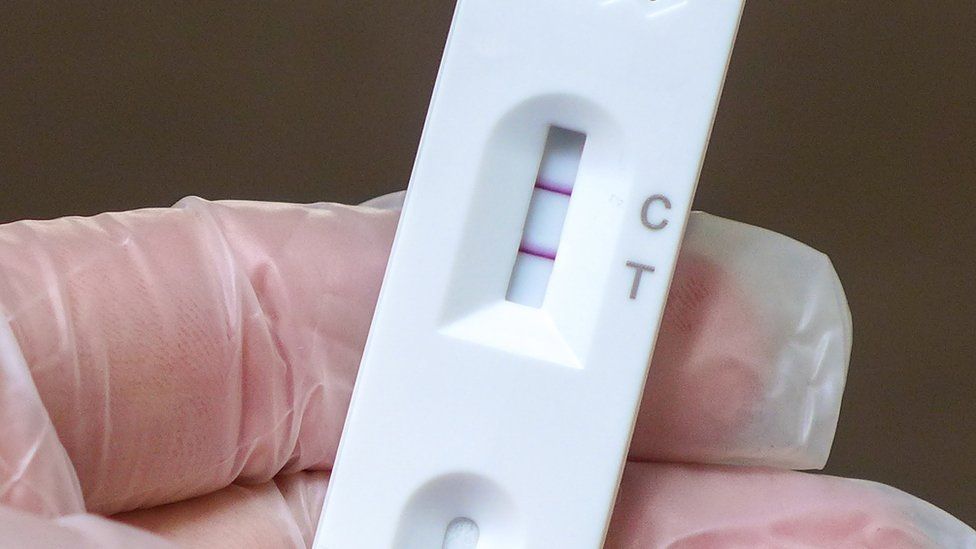 Covid infections in Lincolnshire are rising, with the number of people in hospital growing "rapidly" in June, health bosses have said.
Nearly 3% of people in the county are believed to be currently infected with Covid, they added, up from 1.5% in May.
The number of people with Covid in hospital rose from 16 to 73 in June.
Clair Raybould, from Lincolnshire Clinical Commissioning Group (CCG), told a board meeting: "It's clear we are in another wave."
Ms Raybould, director of operations at Lincolnshire CCG, said the number of people in hospital with Covid had fallen to 64 on Wednesday, but was still higher "than we would have expected".
She said Covid wards were being reopened and hospitals, as well as other emergency services in the county, were seeing an increase in staff absences due to the virus.
More patients were going in to hospital with Covid as the primary reason, rather than being in hospital with another illness and Covid being secondary, she added.
Infections in care homes were also on the rise, Ms Raybould said.
The meeting was told vaccines were continuing to protect many against serious illness, but a "significant wave" could follow in the autumn as protection waned.
Andy Fox, the county's assistant director of public health, said there were "advanced plans in place" for an autumn booster campaign.
Meanwhile, staff and contractors at a south Devon hospital have been told to wear masks again because of a rise in Covid-19 cases.
Related Internet Links
The BBC is not responsible for the content of external sites.