Eric Chappell: Grantham-born Rising Damp writer dies aged 88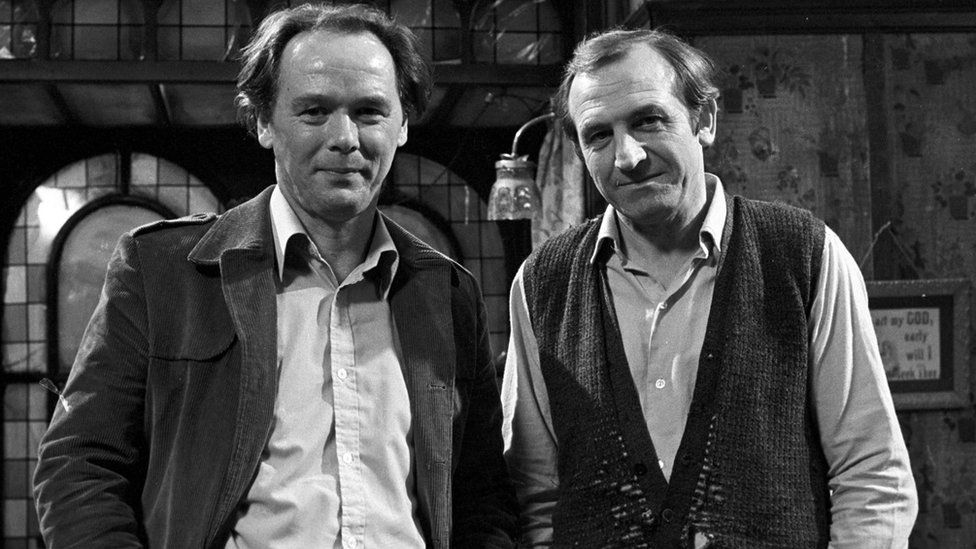 Eric Chappell, the creator of hit TV sitcoms Rising Damp and Home to Roost, has died aged 88.
Chappell, who was born in Grantham, Lincolnshire, in 1933, had several novels rejected by publishers before he decided to become a playwright.
He went on to win a Bafta in 1978 for Rising Damp, starring Leonard Rossiter and Frances de la Tour.
Reece Dinsdale, who starred in Home To Roost, paid tribute to him, saying his scripts were "a complete joy".
Chappell originally worked as an auditor for the East Midlands Electricity Board for 22 years.
When he turned his hand to writing plays, his Yorkshire-based story The Banana Box was staged at the Hampstead Theatre Club in 1970
It moved to the West End three years later.
The show was then adapted to become Rising Damp, which ITV broadcast over four series from 1974 to 1978.
Rising Damp, which also starred Don Warrington and Richard Beckinsale, was later adapted into a film, which was released in 1980.
Responding to the news of Chappell's death, actor Reece Dinsdale wrote on Twitter: "Thank you for everything you did for me, sir. Your scripts were a complete joy to play. Great times!
"My love & deepest sympathies to his friends & family RIP Eric."
Just heard that Eric Chappell, the writer of #HomeToRoost, #RisingDamp & many other shows died on Thursday.
Thank you for everything you did for me, Sir… your scripts were a complete joy to play.
Great times!
My love & deepest sympathies to his friends & family
RIP Eric 🙌 pic.twitter.com/WfB4jrbpy9

— Reece Dinsdale (@reece_dinsdale) April 23, 2022