Lincoln Imp art trail ends early due to vandalism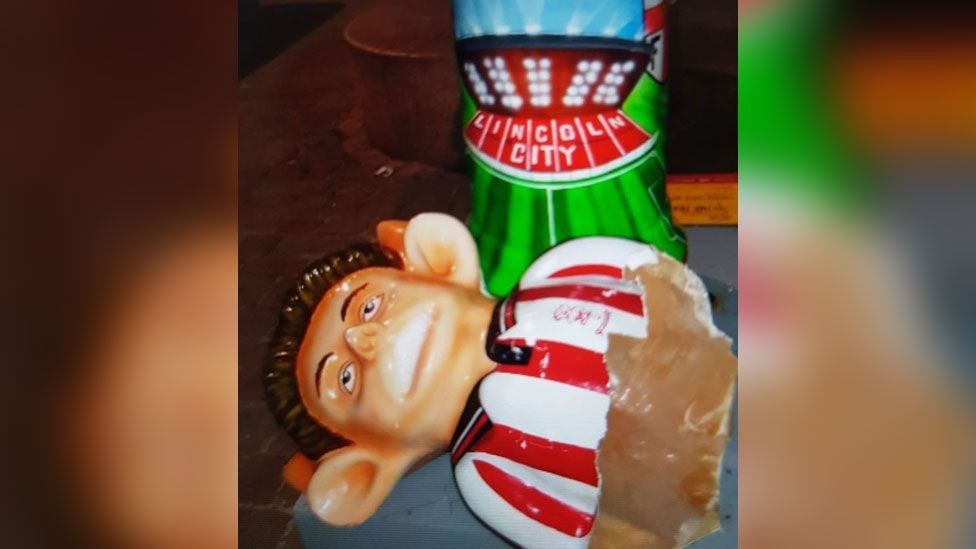 An art trail featuring colourful imp statues is to end ahead of schedule due to vandalism.
The Lincoln Imp Trail - which featured 31 painted sculptures based on the city's mythical mascot - was due to run until Thursday.
But after some of the statues were broken in half and, in one case, decapitated, organisers said they " just couldn't afford any more damage".
Surviving statues will be collected up and sold at a charity auction.
The hand-painted imps, based on a carving of the mischievous creature which adorns Lincoln Cathedral, had been dotted around the city in a bid to boost tourism.
Sarah Loftus, chief executive of the city's Business Improvement Group, which organised the attraction, said the early finish was "really disappointing".
"After Covid, we wanted to do something to put a smile on people's faces," she said.
"We've had a lot of vandalism to the trail [and] we really want to protect the Imps so we've just brought it forward a few days."
Ms Loftus vowed not to "let the vandals ruin future plans", and said the sculptures would by moved to Lincoln Castle's grounds for safe-keeping.
They will go on display from 18 to 22 September, and be sold off on 1 October- Lincolnshire Day.
Proceeds will go to St Barnabas Hospice, a local charity which supports people with life-limiting or terminal illnesses.